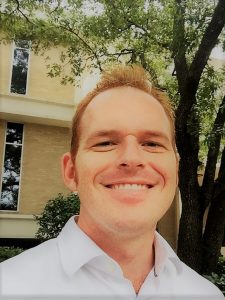 Josh Schneider is an experienced attorney practicing primarily criminal defense and family law in South-Eastern Texas. Growing up in a military family, he has lived all over the country. After graduating with a Bachelors of Science in Political Science from Texas A&M University, he attended the University of Houston Law Center. While at UH, he was a member of the Houston Journal of International Law and served as a Case Notes and Comments Editor in his final year of law school.
During law school, Mr. Schneider worked for various state and federal courts, as well as for several government agencies and law firms. Once licensed as an attorney, his civil service continued when he was appointed as an Assistant City Attorney for the city of Houston. While working for the city, he represented both the city and the state in criminal prosecutions within the city's jurisdiction.
In his eight years as a prosecutor, he tried over sixty jury trials across the spectrum of criminal law from domestic violence and drug violations down to lowliest traffic ticket. In his time at the city, he was also an integral part of the Houston Volunteer Prosecutors Program and trained dozens of large firm associates in trial advocacy. In addition to his role teaching trial skills, he compiled the City of Houston's Prosecution Training Manual that is still used to train the next generation of Houston's prosecutors.
In 2017, he left civil service to pursue his own legal practice in the greater Houston Area. He is currently licensed to practice law in Texas and by the district court for the Southern District of Texas. He currently accepts cases in Montgomery, Harris, Brazos, Grimes, San Jacinto, Washington, and Liberty Counties.
He speaks English, bad German, and decent Spanish.
The Law Offices of Joshua M. Schneider

Criminal Defense ♦ Estate Planning ♦ Real Estate
700 Milam, Ste. 1300
Houston, TX 77002
Ph. (281) 318-1277
Fx. (281) 676-5607